The 2010 art contest "The river through the eyes of a child"
The first contest "The river through the eyes of a child", organized in 2010, was intended for four-grade students of primary schools in Poland. We invited the following schools of the Lower Silesia province:
– the Pope John Paul II Primary School in Czernica
– the Adam Mickiewicz Primary School in Pęgów
– the Maria Sklodowska – Curie Primary School No. 12 in Wroclaw
– the Wanda Chotomska Primary School in Kiełczów
– the Primary School in Ratowice
– the Bolesław Chrobry Primary School in Żmigród.
The final of the art contest was held on 31 May 2010 at the headquarters of the ICPO. Mr. Marcin Moderski, a painter, helped us to judge the entries. In total, we evaluated 200 works of art. Out of all the works we chose the 12 best that we used when creating the ICPO calendar for the year 2011. Since the works surprised us with high artistic qualities, we awarded 9 honorary mentions in addition to the usual prizes.
All participants of the contest were invited to the conference room of the Orbis Hotel Wroclaw to the gala awards ceremony on 21.09.2010. The children had the opportunity to watch a documentary film about water resources in the world and attended a lecture entitled: "The fish in the Odra River basin", given by Dr. Jan Błachut. Each of our "little guests" received a diploma, a prize in the form of a book, the 2011 calendar as well as promotional gifts from the ICPO. The children were also treated to sweets and colorful snacks.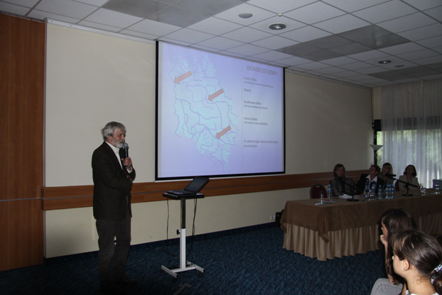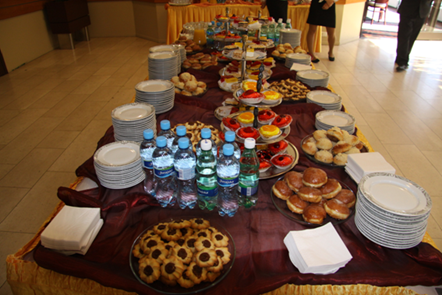 Look at the award-winning contest entries.